El proyecto HYPOSO en Renexpo Interhydro 2019
El 28 de noviembre de 2019, en el marco de Renexpo Interhydro, el proyecto HYPOSO se presentó en Salzburgo en el taller "Small Hydropower in Africa and Latin America", que fue organizado por el socio del proyecto HYPOSO, EREF (Bélgica).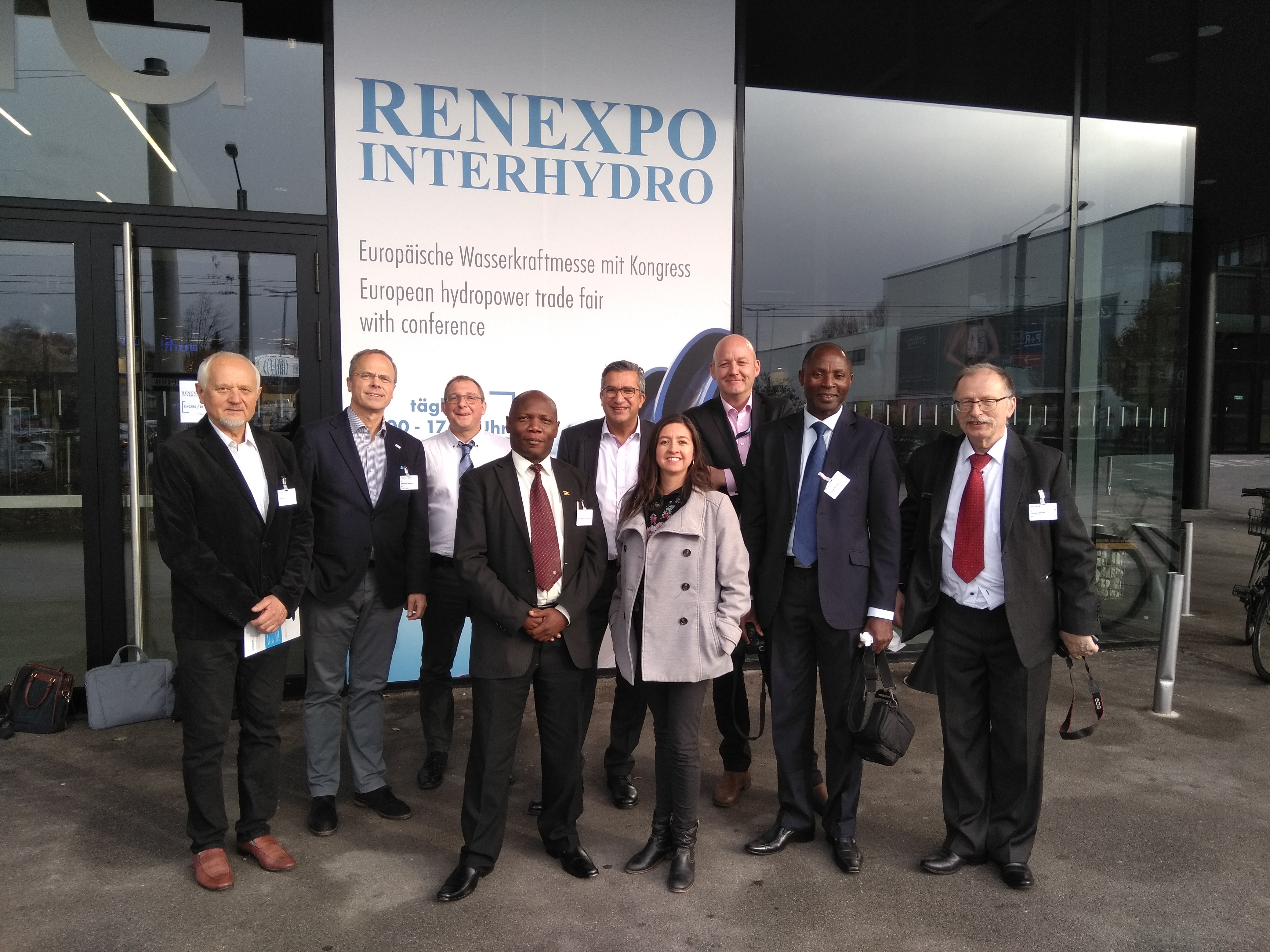 Miembros del consorcio HYPOSO delante de Renexpo Interhydro
El moderador Tasniem Jawaid (EREF) ofreció primero una visión general del alcance del taller y dio paso a la primera presentación. Ingo Ball (WIP Renewable Energies) de Alemania comenzó con una presentación general del proyecto HYPOSO de H2020, mostrando el enfoque del proyecto, los objetivos y el impacto previsto del mismo. Tras esta introducción, tres ponentes de los países destinatarios del proyecto HYPOSO presentaron información de fondo sobre sus países.
Verónica Minaya (Escuela Politécnica Nacional) presentó los hechos y las condiciones marco de la energía hidroeléctrica en Ecuador. Ecuador sólo puede convertirse en exportador regional de electricidad a partir de la producción de energía hidroeléctrica.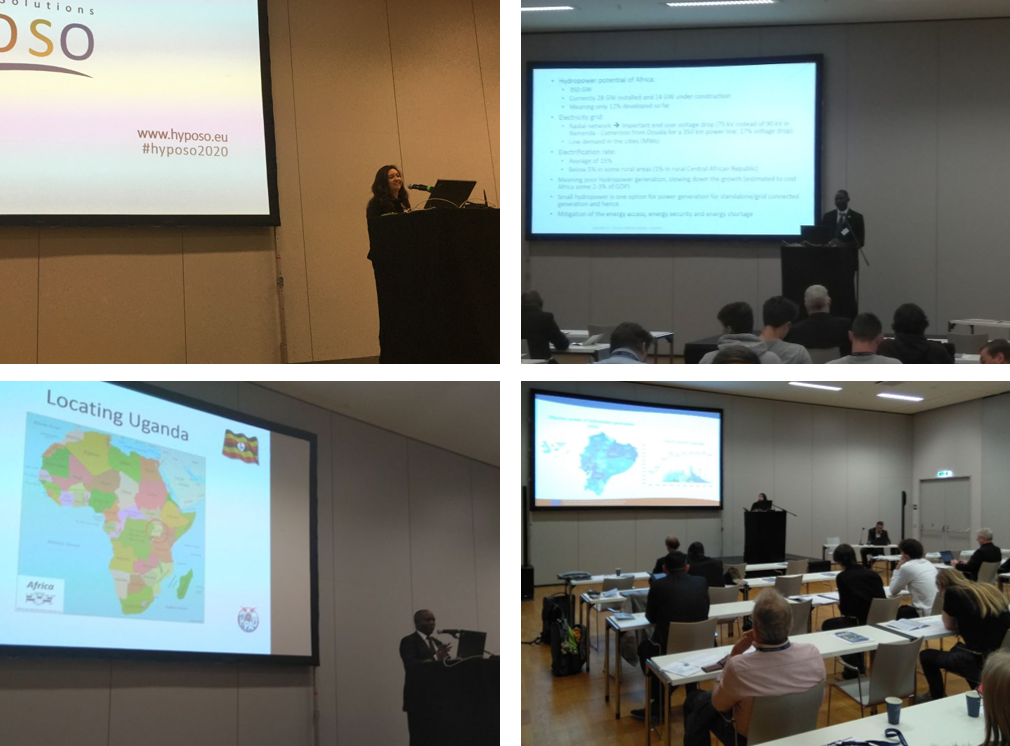 Impresiones del taller
A continuación, se realizaron dos presentaciones sobre los dos países africanos objetivo. Joseph Kenfack (Solarhydrowatt) presentó primero los datos sobre Camerún, revelando que el consumo de energía en este país es muy bajo (el consumo de electricidad de 1 hogar alemán corresponde al consumo de 26 hogares en Camerún). Por último, Dan Marlone Nabutsabi (Hydro Power Association of Uganda Ltd) presentó los datos de Uganda. En ambos países africanos, especialmente la electrificación rural es un tema que debe desarrollarse más y por ello se investigará en el proyecto HYPOSO.
Presentaciones:
3_Hydropower sector in Ecuador
5_Regional Context Uganda: Hydropower Potential, Relevant Actors, Ongoing Initiatives
---