HYPOSO at HYDRO 2020
The HYPOSO presentations at HYDRO 2020 were a great success and attracted the interest of hydropower stakeholders from around the world. A complete 2.5 hours session was dedicated to HYPOSO. Veronica Minaya (EPN, Ecuador) and Bernhard Pelikan (Studio Frosio, Austria) were perfect hosts for the session.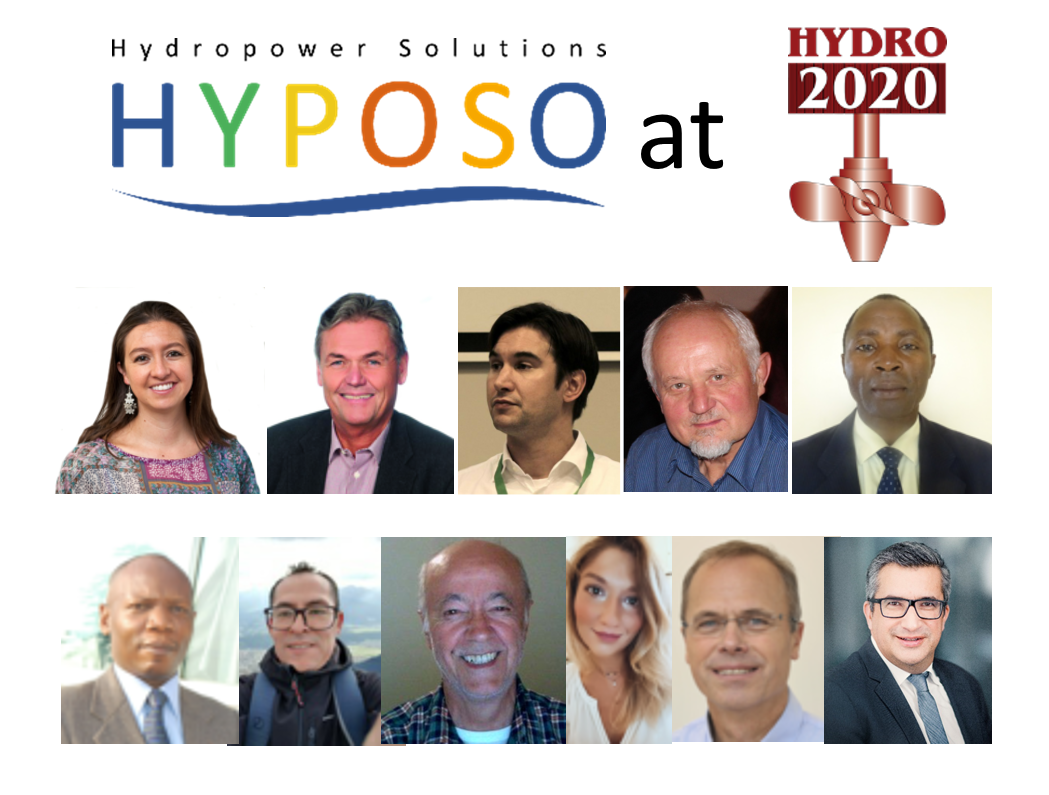 It started with a general project overview by HYPOSO Coordinator Ingo Ball (WIP, Germany). Then, Petras Punys (VMU, Lithuania) presented the project's methodological approach for the framework condition reports that were carried out at the beginning of the project. The results of the framework conditions for the HYPOSO target countries were then presented by Joseph Kenfack (SHW) for Cameroon, Dan Marlon Nabutsabi (HPAU) for Uganda, Andres Gonzales Amaya (UMSS) for Bolivia, Carlos Velasquez (CELAPEH) for Colombia, and Veronica Minaya (EPN) for Ecuador. Beatrice Baratti (Studio Frosio, Italy) presented then the methodology to select the most promising hydropower sites which will be further used in the project. Miroslav Marence (IHE Delft, the Netherlands) gave then an overview about the scope of the planned capacity building courses which are planned from the year 2021 on. Concluding, Tasniem Jawaid (EREF, Belgium) presented the efforts to develop a comprehensive stakeholder list for the European hydropower industry, as well as the so-called HYPOSO Platform, which enables stakeholders from the HYPOSO target countries to get in direct contact with interested stakeholders from the European hydropower industry.
---