1to3 Capital
1to3 Capital B.V. aims at (subordinated) loan-crowdfunding for renewable energy projects in (predominantly) emerging markets, with specific focus on solar energy projects and companies.
---

Centro Latinoamericano para la Pequeña Hidroelectrica
CELAPEH is a not-for-profit organisation founded by six Colombian and international institutions, including former European Small Hydropower Association (ESHA) whose basic goal is: to promote small hydropower development in Latin America, especially in the rural areas, in order to provide environmentally sound electrical energy to the communities living in such areas.
---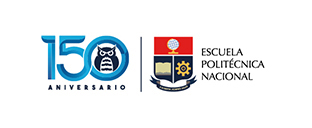 Escuela Politécnica Nacional
The Escuela Politecnica Nacional (EPN) is a public, polytechnic university located in Quito, Ecuador. EPN was established in 1869 and it has been a referent in the Andean region for teaching and research in science, technology, engineering and mathematics.
In HYPOSO, EPN's Department of Civil and Environmental engineering (DICA) carries out the work. Its main research areas are environmental technology, materials and structures, soils and geotechnical engineering, surveying and roads design, hydraulics and water resources.
---

European Renewable Energies Federation
EREF is the federation of national renewable energy associations, representing all renewable energy technologies. For 20 years, EREF has promoted the interests of independent renewable power, fuel and heat production by striving to create and maintain a stable and reliable framework for producers of all renewable energies.
---

Hydro Power Association of Uganda Limited
Hydro Power Association of Uganda Limited (HPAU) is an Association of Ugandan private companies dealing in Hydro Power in Uganda. It is a non-profit making company limited by guarantee, incorporated under the Laws of the Republic of Uganda. HPAU's headquarters are located in Kampala, Uganda.
The core work of the Association is to play a leading role in pursuing balanced rural electrification based on sustainable utilization of hydro power energy and other hydropower resources in Uganda. It provides the all-round strategic working interface for the hydropower sector in the country.
---

IHE Delft Institute for Water Education
IHE Delft is the largest international water education facility in the world. Its mission is to contribute to the education and training of water professionals and build capacity to organisations active in the fields of water and environment. IHE Delft has provided graduate education to more than 15,000 water professionals from 162 countries.
IHE Delft centres its education, research and capacity development programmes around six key themes: Safe Drinking Water & Sanitation, Water-Related Hazards & Climate Change, Water & Ecosystems Quality, Water Management & Governance, Water, Food & Energy Security, and Information & Knowledge Systems.
---

Instytut Maszyn Przepływowych PAN
The Szewalski Institute of Fluid-Flow Machinery of the Polish Academy of Sciences evolved in 1956 from the Department of Turbomachinery - an autonomous unit of the Academy, existing already at this time in the premises of the Gdansk University of Technology.
The hydropower-oriented research is conducted at two departments of the Centre for Hydrodynamics. Their activities encompass performance and diagnostic tests of hydraulic equipment in the field and under lab conditions, design concepts of small hydropower installations, design studies of hydraulic machinery and structures (including CFD analyses of selected flow systems), hydraulic transient and residual lifetime assessments of penstocks, specialised expert opinions on hydraulic systems. Design of turbines and/or their components – e.g. runners – is generally restricted to small units.
---

SOLARHYDROWATT
The consulting engineers SOLARHYDROWATT is existing since 2010 specialised on Small Hydropower. Identifying hydro potential, preparing pre-feasibility studies, feasibility studies for micro and small hydropower projects in Cameroon. SHW carries out site surveys, topography, hydrology, geotechnical investigations either directly or through subcontract.
---

Studio Frosio
Studio Frosio is an Italian engineering company operating in the hydroelectric sector, where it has been spending all its competences since the company's incorporation, in early 1980s. With more than 35 years' experience fully dedicated to this field, the Company has become a leading provider for engineering services for the hydroelectric sector both in Italy and abroad, where STUDIO FROSIO is an historical name in the Italian hydropower engineering field. Studio Frosio's know-how covers all aspects concerning engineering activities for hydropower plants.
---
TRMEW sp. z o.o.
TRMEW sp. z o.o. is a limited liability company established by the Polish Association for Small Hydropower Development (TRMEW) in 2012 to support the Association in realizing its objectives of development and promotion of hydropower. The company is fully owned by the Association and carries out some of its business ventures (e.g. organizes workshops, conferences, study tours and small hydropower equipment fairs), gives administrative support to TRMEW and participates in projects which are in accordance with the Association's objectives, i.e. strive for common and practical applying of knowledge from the scope of building and exploiting SHP plants.
---

Universidad Mayor de San Simón
San Simon University (UMSS) and the National Electricity Company (ENDE) subscribed in 1986 an agreement for scientific cooperation with the Laboratory of Hydraulics of KU Leuven, Belgium. The main goal of this inter-university project funded by the bilateral program of the Belgian Administration for Development of Cooperation (BADC), was the installation of the Laboratory of Hydraulics of San Simon University (LHUMSS); including the construction of the infrastructure, equipment and training of personnel.
LHUMSS provides education in river modelling, sediment transport, urban drainage and wastewater treatment, hydro-energy, water distribution systems, hydrology, hydraulics and irrigation.
---

Vytauto Didžiojo Universitetas
The Water and Land Management faculty (established at then named ASU in 1946) of VDU provides studies in hydraulic and civil engineering encompasses three academic and research institutes. Two of them are directly related to the water sector: Institutes of Hydraulic and Water Resources Engineering. The Faculty is a nationwide leader in the hydraulic research sector: water resources management, water supply, hydropower (small, large, and pumped storage plants), flood defence etc. The academic staff are actively involved in several international professional associations (hydrology, hydraulic engineering, hydropower, water management).
---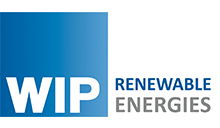 WIP Renewable Energies
The current energy infrastructure worldwide must be transformed with the objective to reduce fossil energy related conflicts, mitigate climate change, and avoid other negative impacts of nuclear and fossil energy systems. Our mission is to contribute to this goal by facilitating research, innovation and market integration of renewable energy systems through collaborative efforts across all sectors of society. WIP is a renewable energy consultancy with a long history of managing research and innovation projects and organizing leading conferences and events in the sector.