HYPOSO - Final Event in Delft, Netherlands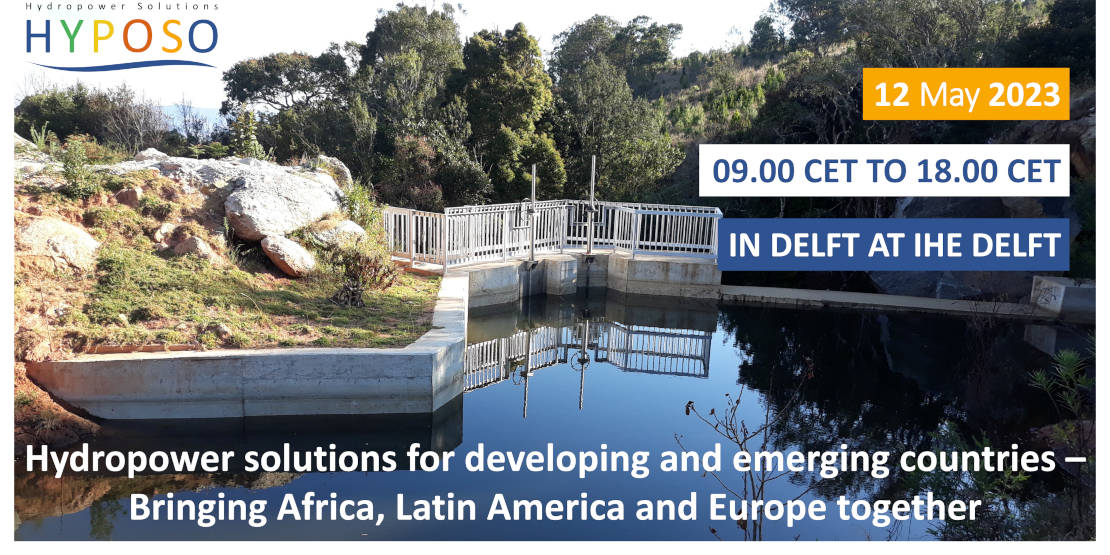 After more than three years, the HYPOSO project will end in May 2023 and the project partners are pleased to invite you to the final event "Hydropower solutions for developing and emerging countries – Bringing Africa, Latin America and Europe together" to present the results of the project and discuss the needs for the future of small hydropower in Europe, in the HYPOSO target countries, and in the world.
This event is an excellent opportunity not only to learn about the HYPOSO project results, but also to use the chance of having an international delegation at the venue, colleagues from the national hydropower sectors from the HYPOSO target countries in Africa and in Latin America, who arrive in Delft after a Study Tour through some European countries.
In the morning, B2B talks will be thus facilitated on demand, and interested European stakeholders can inform us if they want to have a "micro" stand (at a table or high table) where they can present themselves in a little exhibition to the international colleagues.
In parallel, the HYPOSO Advisory Board will meet in the premises of IHE Delft.
This first coming together will be continued in the afternoon with the Final Conference (see agenda below) and concludes with a Gala Dinner in the evening.
We invite you for this international hydropower gathering and we look forward to interesting and good talks with you.
You can register for the Final Event HERE.
Read the full agenda.
---