HYPOSO meets Colombian hydro stakeholders in Medellin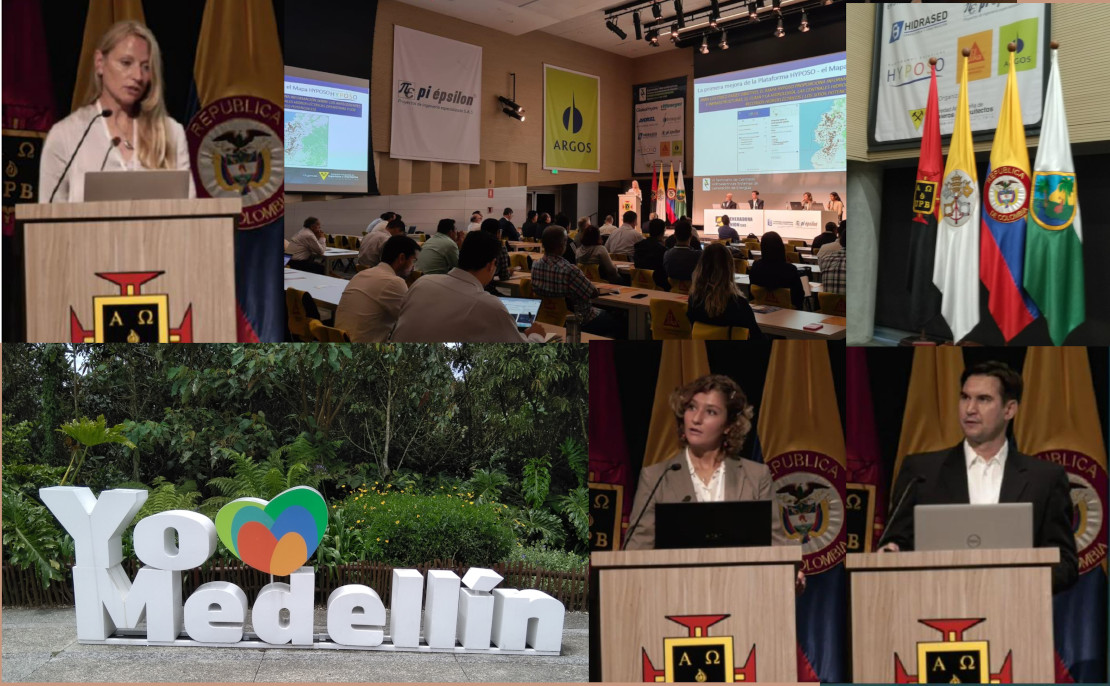 Impressions of the SAI event in Medellin
From 3 to 5 August 2022, the renowned Colombian society SAI (Sociedad Antioqueña de Ingenieros y Arquitectos - Antioqueña Society of Engineers and Architects, based in Medellín, the capital of Department Antioquia), organized the VI Seminario de Centrales Hidroeléctricas (Seminar on Hydroelectric Plants), which in fact could be called a little conference.
Aim of this event was to present different points of view so that the decisions of the electricity sector are taken correctly and allow to build the necessary energy security and independence that Colombia needs in its future. The event attracted more than 400 participants (on site and virtual), and was acompanied by a little exhibition, where the participants met during the breaks to network, and continue the discussions from the sessions.
The HYPOSO project had the possibility to be presented, thanks to the Colombian project partner CELAPEH.
On 4 August 2022, in a morning session, four presentations were given to infrom the participants about the project.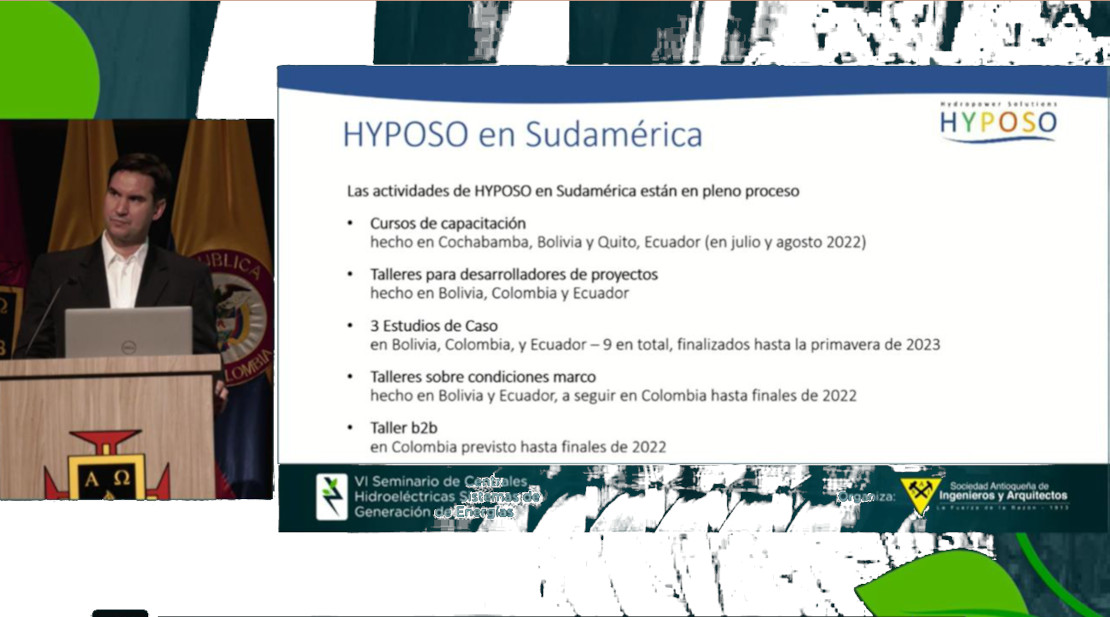 Ingo Ball (WIP, Germany) during his talk
After welcoming words of Carlos Velasquez (CELAPEH), HYPOSO Coordinator Ingo Ball (WIP Renewable Energies) gave an overview about the project and the status quo of its activities.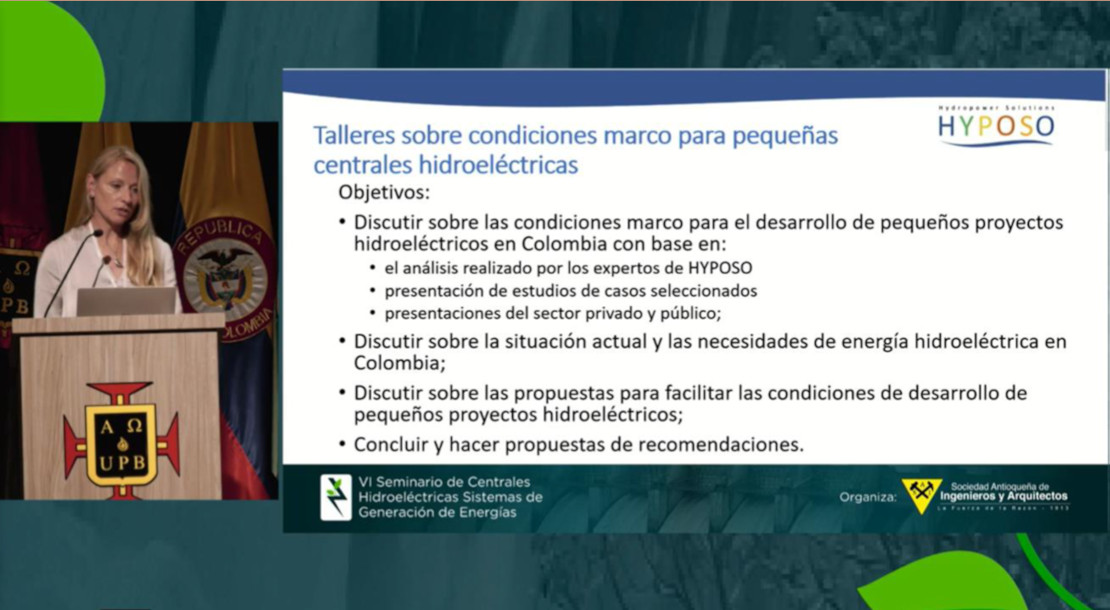 Ewa Malicka (TRMEW, Poland) informing about the HYPOSO tools
Then, Ewa Malicka, HYPOSO project partner (TRMEW) and President of the Polish Small Hydro Association, spoke about how to bring together Colombian and European small hydropower stakeholders. She presented therefore the tools provided in the HYPOSO project, the HYPOSO Platform, the Workshops on Small Hydropower Framework Conditions, and the Business cooperation study tour for African and Latin American stakeholders, which is planned at the end of the HYPOSO project. She was supported by Laura Velasquez (CELAPEH) who translated the talk into Spanish.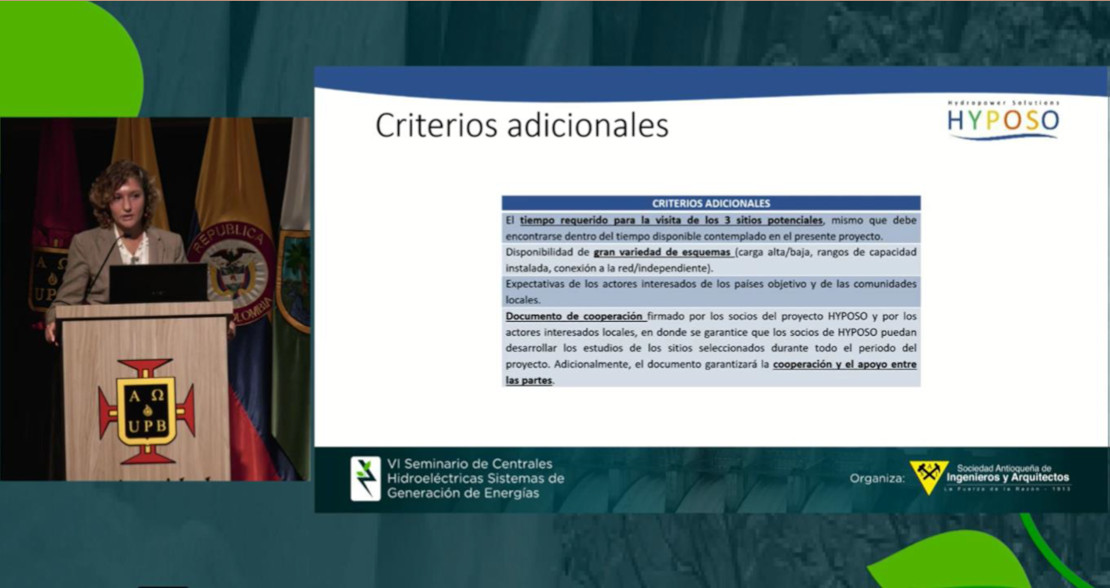 Beatrice Baratti (Frosio Next, Italy) presenting the business case methodology
Following, Beatrice Baratti, gave insights how the 15 business cases within HYPOSO were selected, and which steps are being considered during the study development, as well as in the assessment of the einvironmental and socioeconomic impact of the studied projects. She mentioned concluding that the economical viability and different opportunities to finance these projects are evaluated based on the findings of the pre-feasibility studies.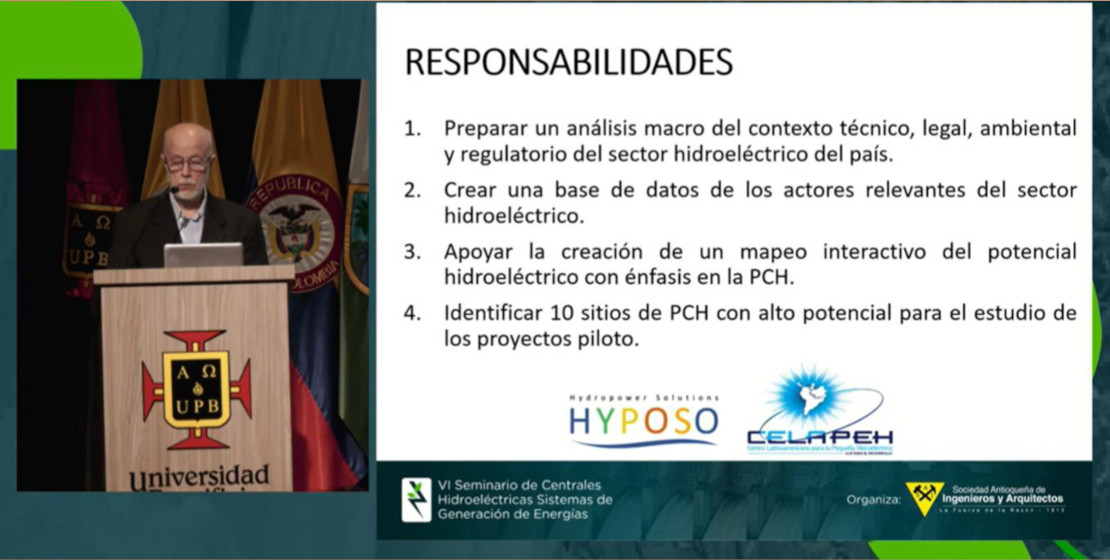 '
Carlos Velazquez (CELAPEH) during his presentation
Finishing, Carlos Velasquez (CELAPEH), gave a presentation how CELAPEH is contributing to the HYPOSO project in Colombia, explaining the different tasks that are being worked on. He finished his talk to inform the participants about CELAPEH's mission, ending with a call to create a dedicated Colombian Association of Actors and Producers of small hydropower.
After the presentations, the HYPOSO colleagues provided additional information to participants in a short Q&A session.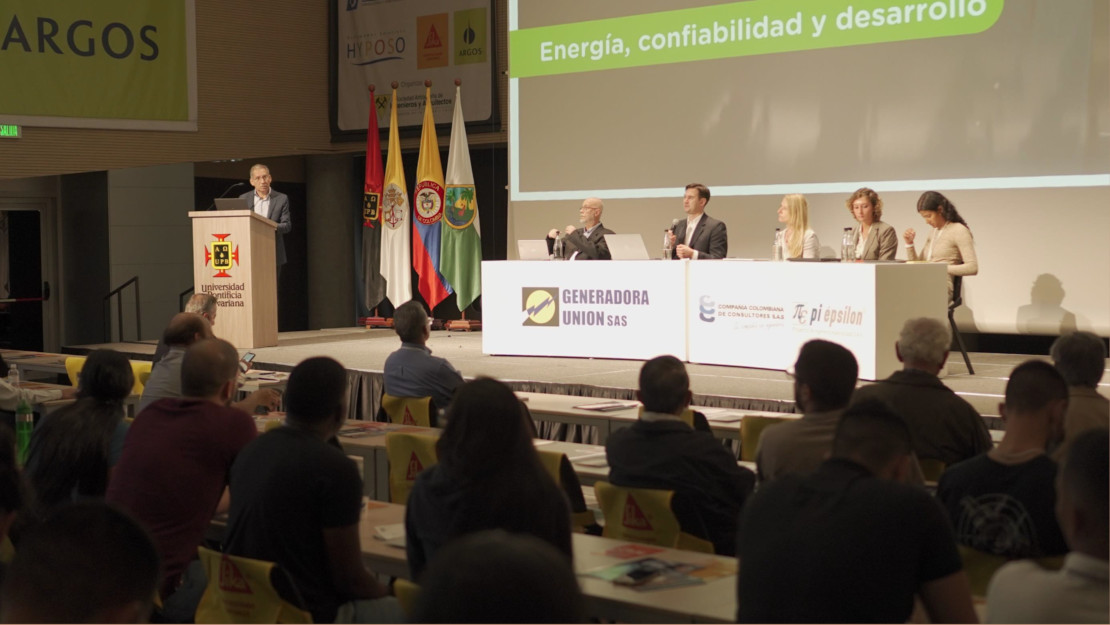 HYPOSO representatives answering questions after the session
---