HYPOSO Small Project Meeting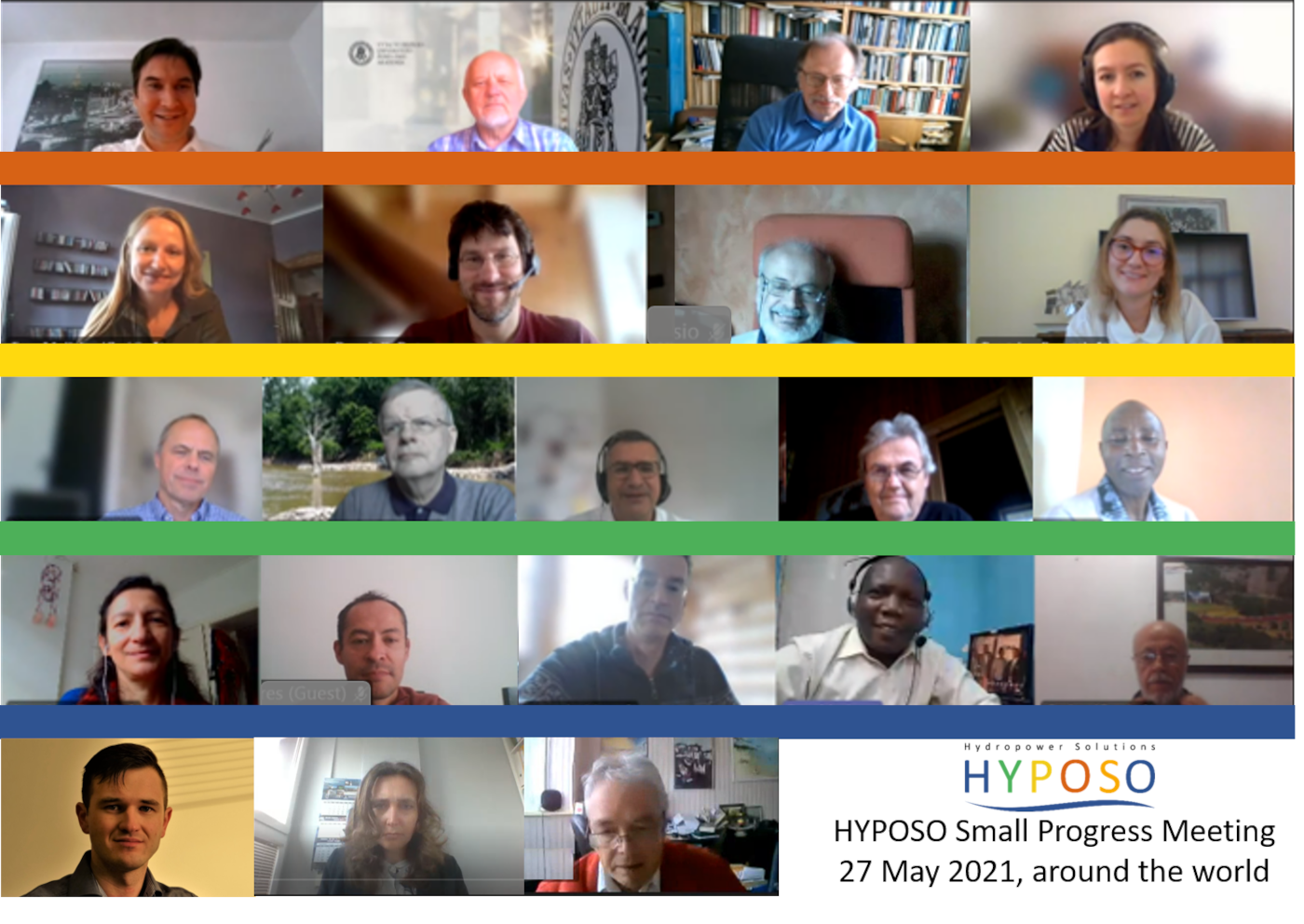 On 27 May 2021, the HYPOSO consortium met in a small meeting during the afternoon to discuss urgent issues and next steps for the HYPOSO project. One highlight of the meeting was surely the preview of the HYPOSO Map which will go through some review rounds before it will be published. This GIS map shall map in the end more than 2,000 potential sites in the five target countries where SHP could be constructed, and informs also about existing plants and hydrological conditions.
In the meeting, the consortium was also informed about the project extension by 9 months (project duration is now 45 months), and about the Interim Review Meeting with the EC. Furthermore, the meeting was the first occasion when the consortium could be infromed about the HYPOSO handbook whcih was released in December 2020.
Very important was also the discussion about the field activities of the work packages 4, 5, and 6 in the ongoing challenging conditions of the Covid-19 pandemic, which are scheduled to be started this summer in Africa. It will be carefully monitored if and how the activities can be realized without putting anyone at risk.
Updates about the HYPOSO project are planned to be given at several conferences in the coming months, among them Anwenderforum Kleinwasserkraft, HYDROFORUM, HYDRO 2021, and Renexpo Interhydro. It was also discussed how the HYPOSO Platform could be promoted more widely. This password-secured online forum enables companies from the EU as well as from the HYPOSO target countries to find easily the right contact for their business.
The meeting concluded with a hopeful decision. In October 2021, the HYPOSO consortium plans to meet again in person in Gdansk, Poland, after the long break which the pandemic has caused. We all look forward to welcoming normal times again.
---