Progress meeting in Lithuania heralds the final phase of the HYPOSO project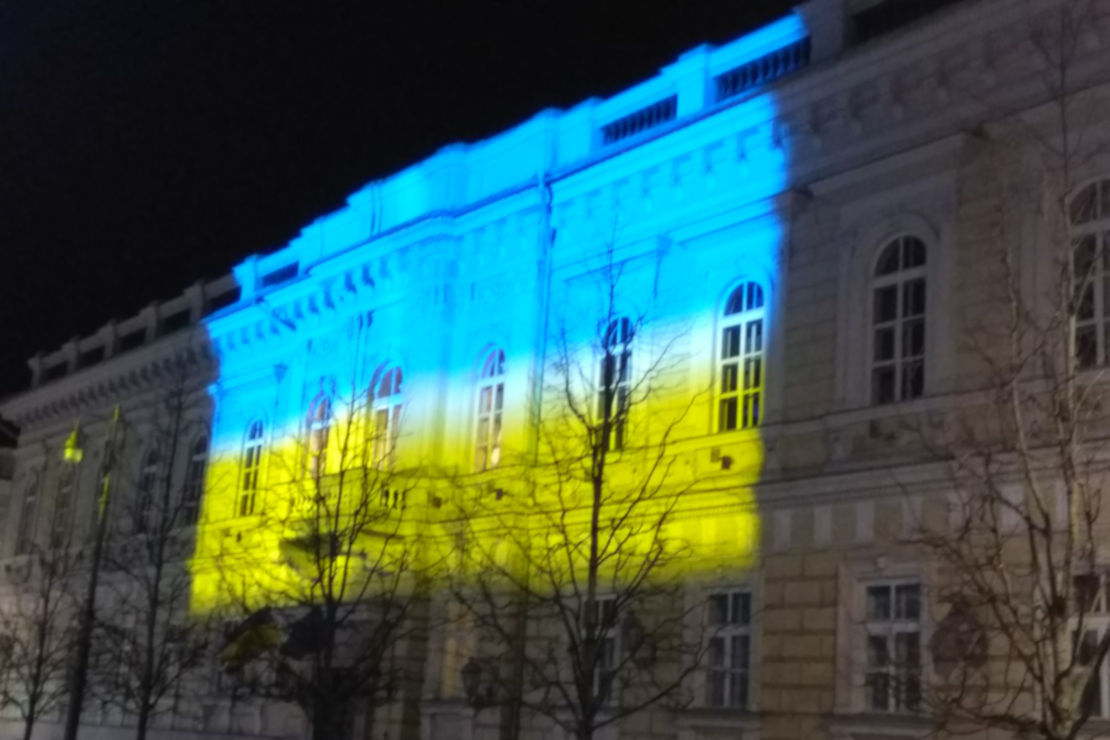 The political situation of March 2022 was visible in many places in Vilnius, the solidarity shown by Lithuanians was a great sign of humanity
On 24 and 25 March 2022, the HYPOSO consortium met again in person to discuss updates and upcoming tasks of the project. The meeting was excellently organized by the Lithuanian HYPOSO partners from VDU (Vytauto Didžiojo universitetas - Vytautas Magnus University), and included one and a half meeting days and site visits after the working meeting, when Pabrade SHP and the historical Liubavas water mill were visited by the consortium.
The meeting started classically with an organisational overview, and an overview about the European hydro stakeholder involvement. The restart of live events is naturally of great importance for the HYPOSO project, so that direct contacts can be made and the project and its opportunities can be dissemninated. A major step could be celebrated during the meeting as well, the HYPOSO Map was published within the HYPOSO Platform. Currently still being the beta version, the HYPOSO Map was again discussed and pending steps were agreed upon. Updates were given as well about the first set of capacity building courses for our African partner countries Cameroon and Uganda, and the first framework condition workshop in Cameroon.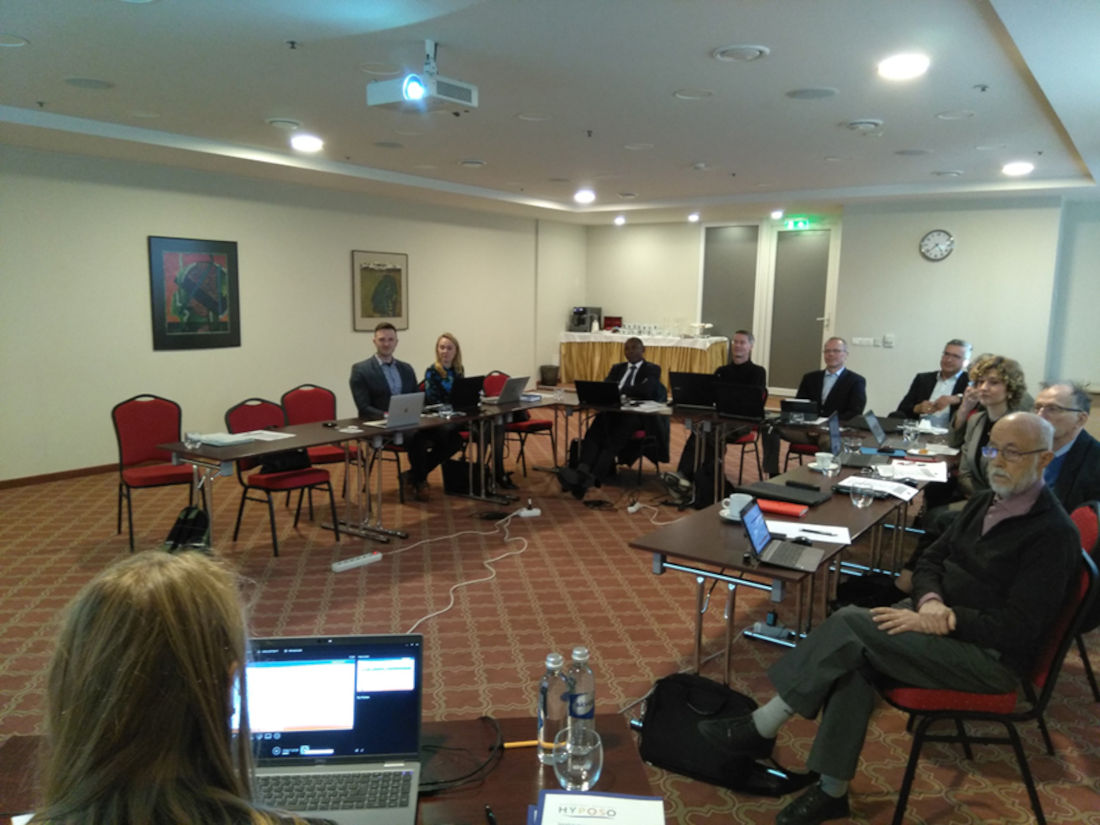 Impression from the working meeting
Partners from Frosio Next and IMP PAN could report about the site visits of the African potential hydropower sites, that will be evaluated and prepared until a pre-feasibility study for each site. For the sites in Uganda, moredetails could be provided, and for the sites in Cameroon, a report was given, not only by Frosio Next, but also from project partner SOLARHYDROWATT (Cameroon), who gave an update about the events that happened in his country last January/February. The financial experts from 1to3 (Netherlands) provided first information about needed selling prizes and possibilities how to involve investors into HYPOSO. The meeting was concluded with a discussion about the organisation of framework condition workshops and other events to be involved in, as well as the plan for the final study tour. The next project meeting will probably be held in Uganda, in July/August 2022.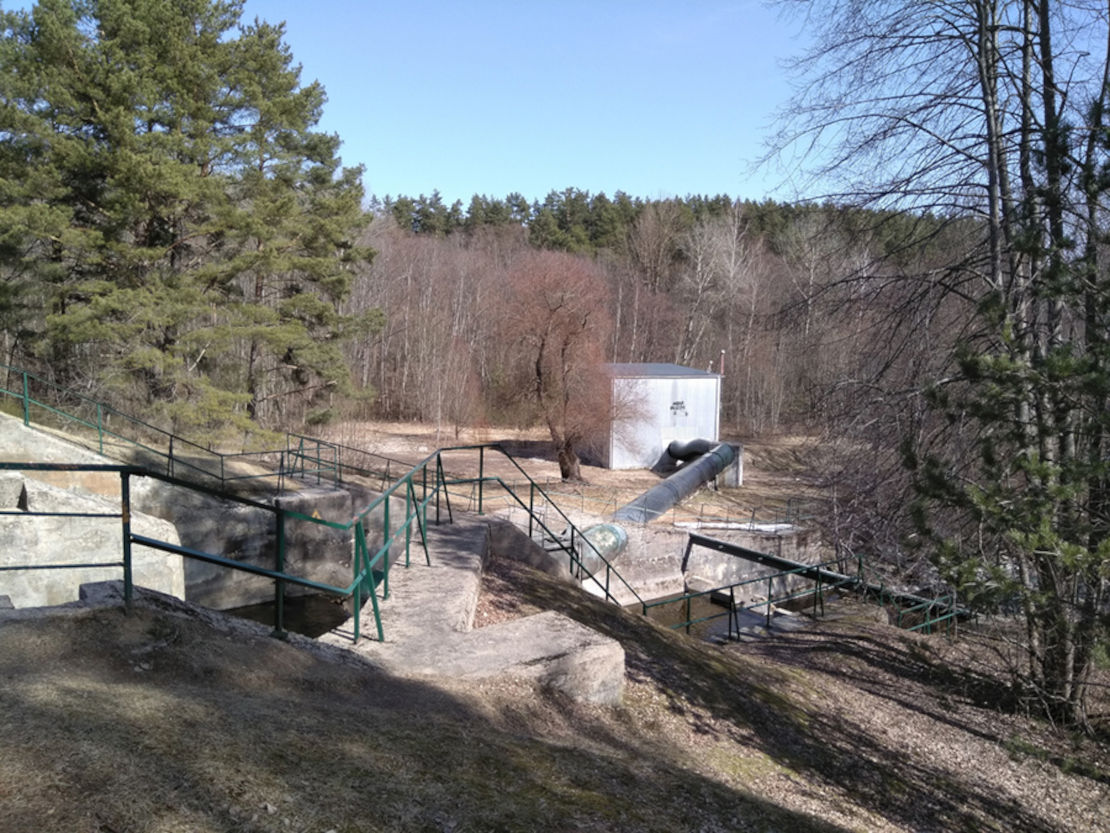 Overview of Pabrade SHP (315 kW)
The visits of Pabrade SHP (315 kW capacity installed) and the historical Liubavas water mill (20 kW by an over 100 years old turbine from Sweden) on the second day of the project meeting was surely interesting for all participants. Liubavas water mill is the only watermill in Lithuania that contains completely restored equipment. Several technological processes that occurred there were investigated and demonstrated: from grain, wood and metal processing, to mill and electricity production. HYPOSO likes to thank hosts from Pabrade SHP and Liubavas water mill for the invitation and the very informative tours.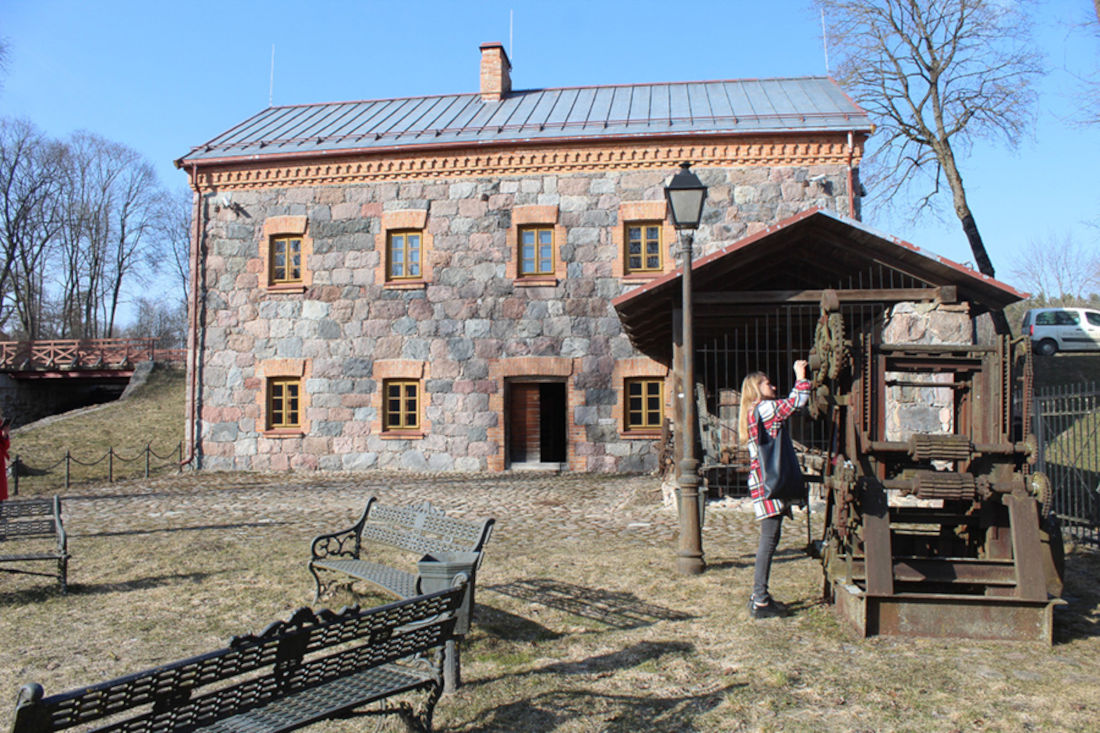 Look to the historical Liubavas water mill (20 kW)
---