Project Developer Workshop with stakeholders from Ecuador
On 27 April 2021, HYPOSO held the third Project Developer Workshop to find out for which potential hydropower sites the pre-feasibility studies shall be carried out.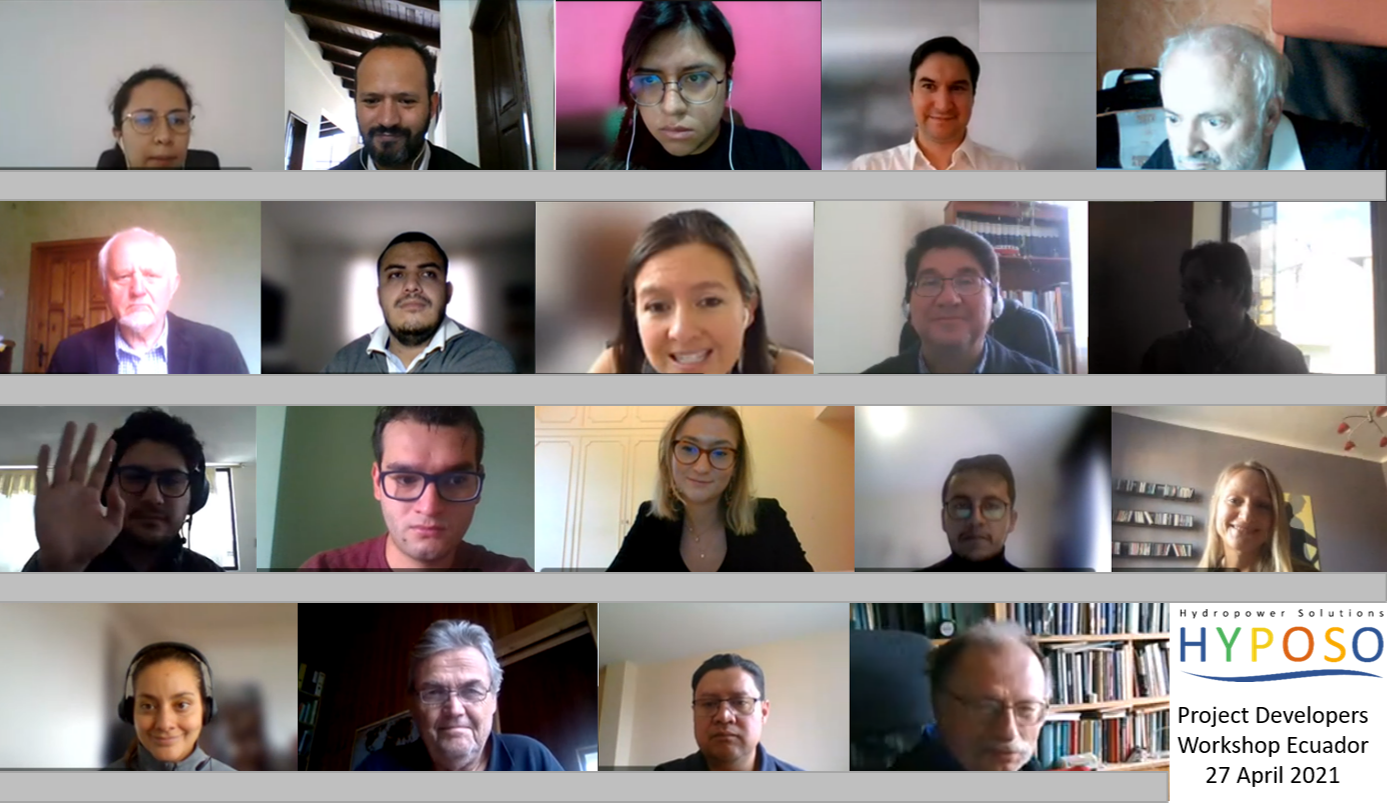 The webinar was attended by representatives of local institutions such as MERNNR (Ministerio de Energía y Recursos Naturales No Renovables / Ministry of Energy and Non-Renewable Natural Resources), INAMHI (Instituto Nacional de Meteorología e Hidrología / National Institute of Meteorology and Hydrology), CELEC (Corporación Eléctrica del Ecuador / Electrical Corporation of Ecuador), SHP Palmira-Nanegal and local HYPOSO project partner EPN (Escuela Politécnica Nacional / National Polytechnic School). Our partner FROSIO NEXT presented the strategy that was used to select potential sites from an initial list of 16. The method used includes a simplified multi-criteria analysis that determined the 6 most suitable sites as potential finalists. The participants presented their points of view for the selection of the sites, where they suggested giving priority to those projects that are in the basin that discharges to the Pacific. It was not possible during the workshop to reach a consensus on which 3 potential sites should be selected in order to develop the pre-feasibility studies. The next step is therefore that each of the main stakeholders that participated in the workshop, will again evaluate the list of the 16 sites and based on their experience and criteria finally determine the 3 ( +1 extra) sites that could be potential projects.
---