The HYPOSO project at Renexpo Interhydro 2019
On 28 November 2019, in the framework of Renexpo Interhydro, the HYPOSO project was presented in Salzburg at the workshop "Small Hydropower in Africa and Latin America", which was organized by HYPOSO project partner EREF (Belgium).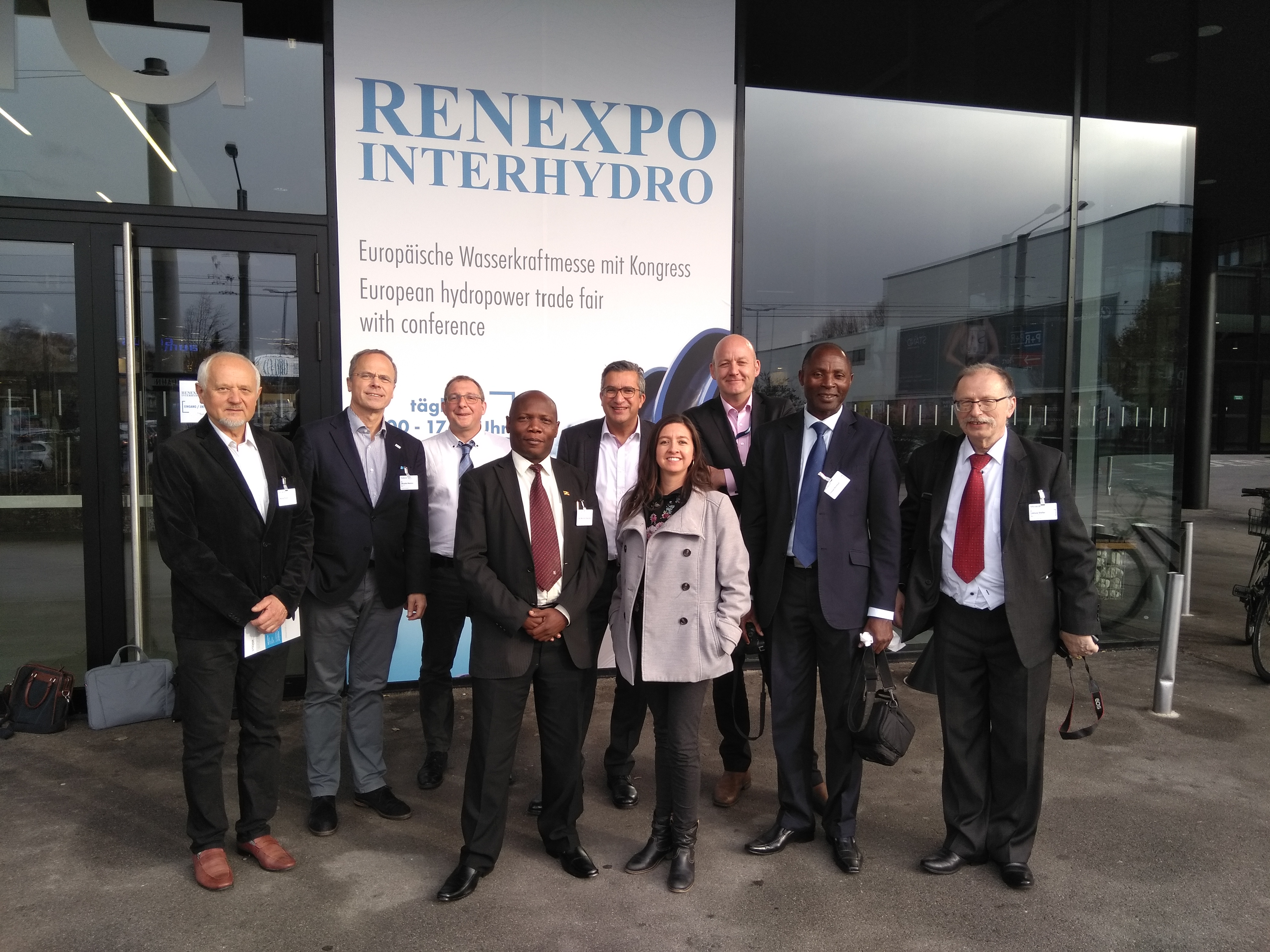 Members of the HYPOSO consortium in front of Renexpo Interhydro

Moderator Tasniem Jawaid (EREF) gave first an overview about the scope of the workshop and gave then the floor for the first presentation. Ingo Ball (WIP Renewable Energies) from Germany started with a general presentation of the H2020 project HYPOSO, showing the project aproach, the objectives and the planned impact of the project. After that introduction, three speakers from the HYPOSO project's target countries presented background information about their countries.
Veronica Minaya (Escuela Politecnica Nacional) presented facts and framework conditions for hydropower in Ecuador. Ecuador can become a regional electricity exporter only from the production from hydropower.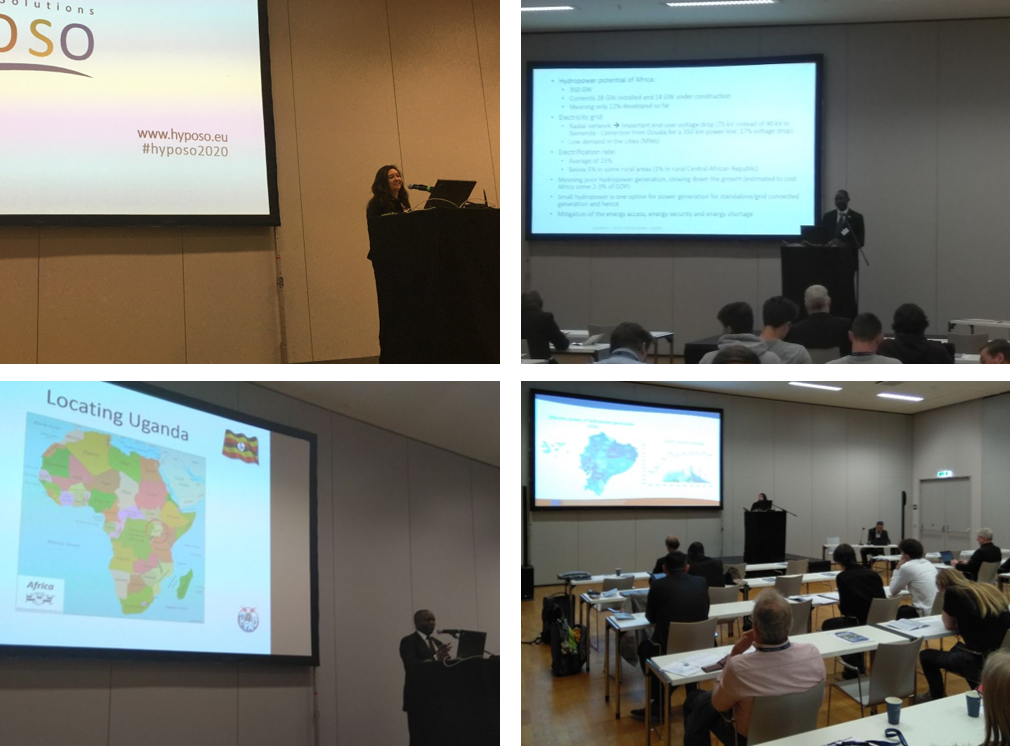 Impressions from the workshop
Then, two presentations about the two African target countries followed. Joseph Kenfack (Solarhydrowatt) presented first facts about Cameroon, revealing that the energy consumption in Cameroon is very low (electricity consumption of 1 German households corresponds to the consumption of 26 households in Cameroon). Finishing, Dan Marlone Nabutsabi (Hydro Power Association of Uganda Ltd) presented the facts for Uganda. In both African countries, especially the rural electrification is an issue to be developed further and will thus be investigated in the HYPOSO project.
Presentations:
3_Hydropower sector in Ecuador
5_Regional Context Uganda: Hydropower Potential, Relevant Actors, Ongoing Initiatives
---